Beenham Advent Windows
Advent windows are being unveiled around Beenham village. Look out for them as each day brings another window on display. Look here for a link to view all the windows that are on display and check for daily updates until Christmas Day arrives.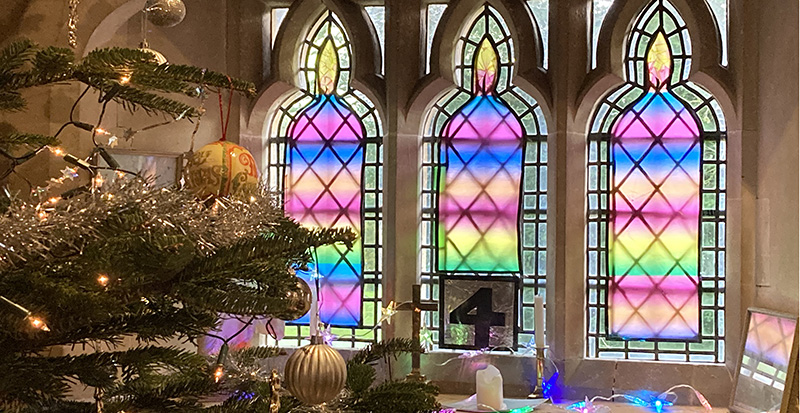 Welcome to our website

Welcome to the Beenham Parish website, which is intended primarily as a source of useful and up-to-date information for those living in the community – although we also hope that those from further afield will find it interesting. The Parish of Beenham has many clubs and activities and a number of businesses, large and small. There is a primary school, a church, a village hall, a pub, several farms and a Parish Council. This web site is managed under the auspices of Beenham Village Events; we hope that you find the information it contains interesting.

A brief introduction to the Parish
Beenham is a small rural parish midway between Newbury and Reading. It covers about 5 square miles and has some 1,200 inhabitants. The main village lies on the escarpment to the north of the Kennet Valley, spreading for over a mile along the ridge. Most of the houses here enjoy views over the rolling farmland of the North Wessex Downs, a designated Area of Outstanding Natural Beauty. In the centre of the village are the Primary School, the Village Hall and adjoining Beenham Club, the recreation ground and the Six Bells pub. A little way down Church Lane, on the border between village and farmland, is St. Mary's Church. Cottages and more substantial houses straggle southwards down Beenham Hill and the lanes running down to the Kennet Valley. The A4 trunk road, the railway line, the Kennet and Avon Canal and the River Kennet run along the valley. Here can be found the other main residential part of the community, the attractive new development at Aldermaston Wharf, with its combination of houses and flats. Between the two main parts of the Parish lies a busy industrial estate. The main businesses are the Marley tile manufacturing plant and the Grundon waste facility. There is a wide variety of other smaller businesses. Dick Russell
If you have any questions or suggestions regarding our web site, or you represent an organisation and wish to update your information, please contact admin@beenhamonline.org
All content of this web site is copyright © 2022 Beenham Online; rights to images on the website belong to the creator of the image. Our Privacy Policy is here. Beenham Online accepts no responsibility for the content of external sites linked from this site.