Beenham Village Events
Beenham Village Events (BVE) is a community organisation constituted under the auspices of Beenham Parish Council for the purpose of organising social and fundraising events for the benefit of residents of the parish of Beenham. The group has helped to organise many popular Summer Festivals and village Christmas Tree celebrations.




Platinum Jubilee Celebration
The village celebrated in style and lots of people joined in the activities. Many thanks to all the helpers and participants who made this happen.
Beacon Lighting
The BBQ and the Beacon lighting at St Mary's church went really well. The hamburgers were thoroughly enjoyed and the bonfire went up with a roar.

Bridge Building
The Grand Opening of the new bridge in Greyfield Wood took place at 4pm on Friday 3 June - on schedule and a wonderful bridge. These are the first people crossing it. See more on the Greyfield Wood page, and there is a photo galley here. The Teddy Bear trail around the wood was very popular with the younger members of the village.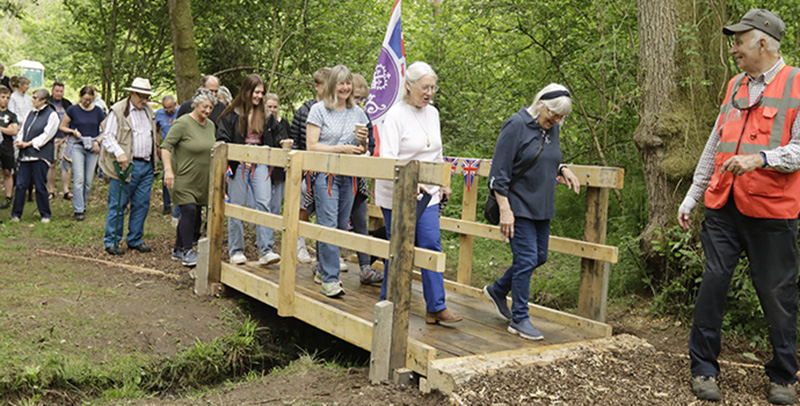 Fun Day on the Rec
What a great afternoon we had with our 1950s style Fun Day. Look at the photo gallery here to see our wheelbarrow race, the egg and spoon races, sack races, welly throwing and lots of other activities. Young and old and everyone in between enjoyed the afternoon. Many thanks to all the people who made this event happen, and to Tina Alder who took so many action photos.

Victory Hall Bring Your Own Picnic
The final event on our busy schedule of Platinum Jubilee celebrations was the picnic and film in the Victory Hall and Beenham Club. A great event to round off four days of community activities. This event was also in aid of Ukraine.
Beenham in Bloom
It is time to start planning your entry into The Six Bells Beenham in Bloom competition. Judging will take place in mid-July and more details will be announce about entering and voting. There will be lots of prizes again this year, including some for the children's categories.
Beenham Scarecrow Festival 2022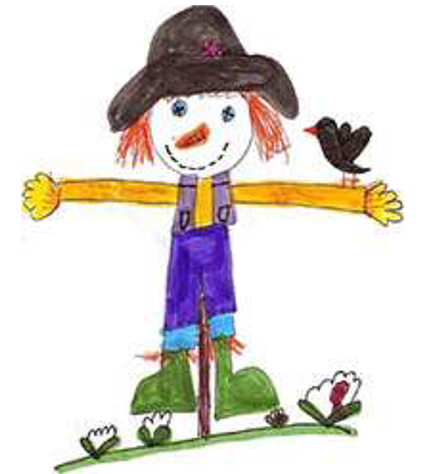 Scarecrows are now being displayed around the village, sometimes in the most surprising places. There is a photo gallery all the entries here, and look out for them at the following locations:
Ridge House, Webbs Lane (about halfway along the first row of houses)
Ararat, near the top of Beenham Hill
Appletree Cottage, Beenham Hill (opposite the cottage)
Stocks Cottage, The Stock
Winrush, The Stocks
Wickens Corner
Beenham Garage, Back Lane
Pavilion End, Back Lane
11 Church View
Beenham pre-school (on their gate)
Four Keeps (next to Victory Hall)
The Old Vicarage (just along from the hall, on the opposite side)
Fyfield (opposite the Strouds)
Farthings, The Green
Braeburns care home, bottom of Lambdens Hill near A4
This year entrants were able to choose whatever theme they wanted for the Scarecrow Festival. It could be fantasy or factual, so there is a really interesting variety for this Platinum Jubilee year. The scarecrows will be on display until early June. Contact Lesley McEwen at lesleymcewen@btinternet.com for more information about the Scarecrow Festival.
A huge thank you to everyone who entered the festival this year and to the tireless judges who gave up their time to adjudicate. The Scarecrows were all amazing and the five teams of judges, including young children and grandparents, said it was incredibly difficult to judge as they were all so brilliant. The results, which were extremely close, are as follows:
Highly Commended: Ridge House, Webbs Lane - Spiderman and 11 Church View - Noddy
In 4th place joint position: Fyfield - Sponge Bob Square Pants and Pre-School Poppy & Pete
In 2nd place joint position: Stocks Cottage - The Queen and her corgis and Ararat - Celebrating in Style
And this year's winner in 1st place: Winrush - Mary Poppins
Supporting your BVE
BVE has a committee and enlists the support of other people, either to join the committee or to provide assistance in running events. For further information please contact please contact Pat Owen via e-mail patowen0@hotmail.com or by phone 0118 961 5860 or 07947 478840.

Regular activities in the Village
Beenham's Afternoon Tea Party is held on the last Tuesday of each month and is popular with all age groups within the village. Come along to Beenham Club, Picklepythe Lane from 2 to 4pm for a chat, a cup of tea and a delicious slice of cake. If you need a lift then phone Pat on 0118 961 5860 or 07947 478840 and something will be arranged.

Greener Beenham
We all know how important the wider environment is to our health and well-being. Beenham residents are supporting a number of initiatives:

Take those difficult to recycle items along to the monthly market in the Victory Hall

Buy your eggs from local egg producers at the Victory Hall on Saturday mornings 10am to 1pm

In November 2020 Greener Beenham started their campaign to help local flora and fauna in the Parish. Phase one saw a group of willing volunteers planting small saplings - provided by the Woodland Trust - of Silver Birch, Rowan and Field Maple. We managed to plant clumps of narcissi around the green along Church View, opposite the junction of Stoneyfield and Back Lane and Mallard Way.
The Green Team includes Jane Liming, Pat Owen, Janette Hammond, Helen and Chris Apsey, Nathaniel and Cassie Hart; please support the idea of planting trees and wild flowers in our open spaces.